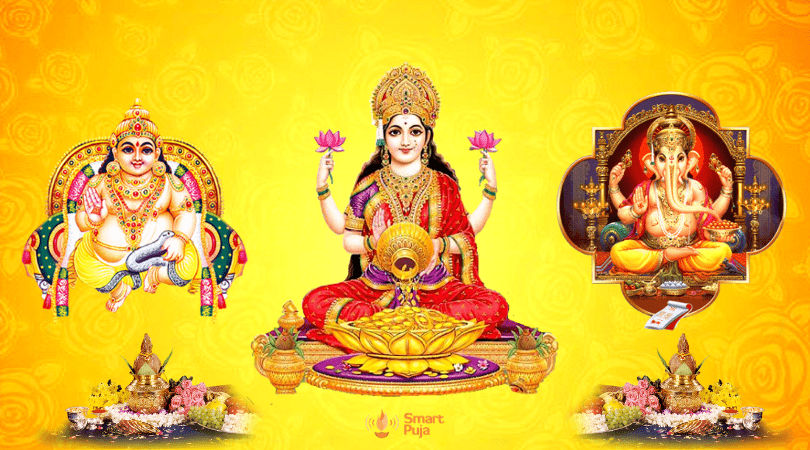 Office Puja / Shop Puja / New Business Puja (North Indian Style)

Before starting a new Business venture or moving into a new office space, it's highly recommended to perform a Vedic Puja. The Office Puja / New Business Puja includes Ganesha Puja, Maha Lakshmi – Kuber Puja,  Navagraha Puja and Vastu Puja. Lord Ganesha is the remover of obstacles and worshiping him brings good fortune in one's professional and personal life. Worshiping Ganesha first assures you purification of the place. Maha Lakshmi is the goddess of Wealth and the symbol of beauty, purity, auspiciousness and fertility. Maha Lakshmi protects the devotees from any money related worries and bad luck. Navagraha Puja is performed to remove any Dristhi Dosha and negativity from the premises. This Puja ensures a successful, positive energy environment and upliftment in a new business or venture.
SmartPuja is a religious startup offering Hassle-Free end to end Sacred Puja services. We'll assign an experienced North Indian Pandit Ji from our team and perform the Puja as per proper Vedic rituals. We'll also send all Puja items and Puja materials including Flowers, Leaves, Homa Samagri etc. for the auspicious Puja. From your side, you'll need to arrange the Prasad items like Sweets, Fruits and Panchamrit.
Office Puja Ceremony –
The rituals of this Puja include
Ganapati Puja,
Sankalp,
Kalash Sthapana,
Punyahavachan,
Lakshmi Puja,
Kuber Puja,
Navagraha Puja,
Vastu Puja,
Havan,
Purnahuti,
Mahamangal Aarti,
Aashirvachan,
Prasad Vitran etc.
Puja duration is around 1.5 – 2 hours. Total Puja price is Rs 4100/- all inclusive.
This includes Pandit Jis dakshina, travel expenses and all Puja items and materials included.
Booking Process –

In order to book the Puja, we'll need some basic information like –
Full Name :
Mobile Number :
Email Address :
Date of Puja :
Location Address :
The Puja booking details are shared over email and sms. You'll also receive advance payment link for 30% of the total amount. Your booking is confirmed with the advance payment. The balance amount is paid in cash or online, after completion of the Puja.
We'll also send you an email with the list of household items (like Plates, Bowls, Spoons etc.) that you'll need to keep ready before the start of the Puja.
Please click on the below link and book the ceremony of your choice!
Call us on 080-61160400 or WhatsApp @ 8884443240 for more details.
Vedic Puja Ceremony| One-Stop solution | Truly Hassle-Free
SmartPuja has a team of Qualified, Knowledgeable and Experienced Pandits who perform Pujas as per your community, language and region specifications. We take care of the entire process including booking and assigning the right Pandit, with best Muhurat. All you need to do is to book the service, sit back and relax while we work on ensuring that you get a satisfying and divine Puja experience.
---