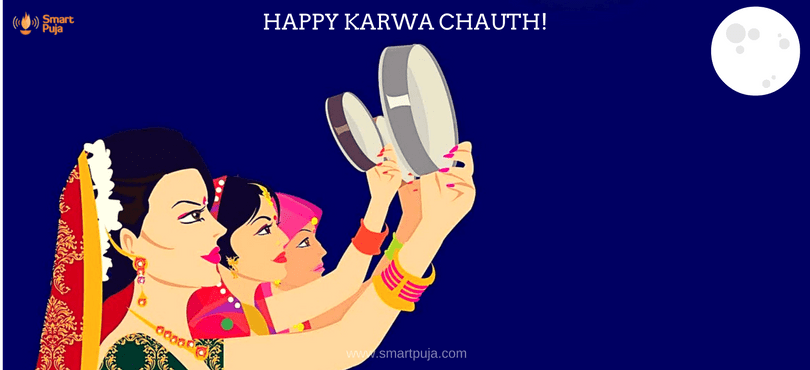 Karwa Chauth

Karwa Chauth is a ritual of fasting observed by married Hindu women seeking the long-life, well-being and prosperity of their husbands. The festival and fast of Karwa Chauth is celebrated with much exuberance and fanfare mostly in the states of North and North-West of India. It is considered an important and auspicious day for married women. A married woman celebrates this day with great fervor and dedication. Karwa is another word for clay pot and chauth means 'fourth' in Hindi, because this festival is commemorated on the the fourth day after the Full Moon in Kartik month of Hindu calendar.
SmartPuja is a religious startup offering Hassle-Free end to end Sacred Puja services. Based on your language preference, we'll assign an experienced Pandit Ji from our team to perform the Puja as per proper Vedic rituals. We'll also send all Puja items and Puja Samagri for the auspicious Puja. From your end, you'll need to arrange the Prasad items like Sweets, Fruits and Panchamrit with flowers, leaves, Sringaar samagri etc.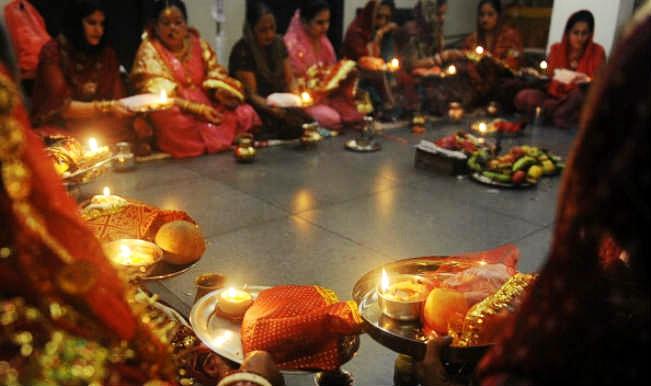 Karwa Chauth Rituals –
The rituals of Karwa Chauth Puja include :
Ganapati Puja
Kalash Puja
Sankalp
Panch Dev Puja
Karwa Puja
Karwa Chauth Katha
Maha Mangal Aarti
Aashirvachan
Prasad Vitran etc.
Total duration of this Puja is around 60 minutes. Total Price is Rs 3500/- all inclusive.
This includes Pandit Ji's dakshina, travel expense and Puja items and materials included as part of the service.
Booking Process –

You can book the Puja on Book a Pandit section of our website or through Call at 080-61160400.
We'll need some basic information like :
– Full Name:
– Mobile Number:
– Email Address:
– Location Address:
The Puja booking details are shared over email and sms. You'll also receive advance payment link for 30% of the total amount. Your booking is confirmed with the advance payment. The balance amount is paid in cash or online, after completion of the Puja.
We'll also share the list of household items (like Plates, Bowls, Spoons, Napkins etc.) that you'll need to keep ready before the Puja.

Please click on the below link and book this auspicious Puja!
Call us on 080-61160400 or WhatsApp @ 8884443240 for more details.
Vedic Pujas | One-Stop solution | Truly Hassle-Free
---