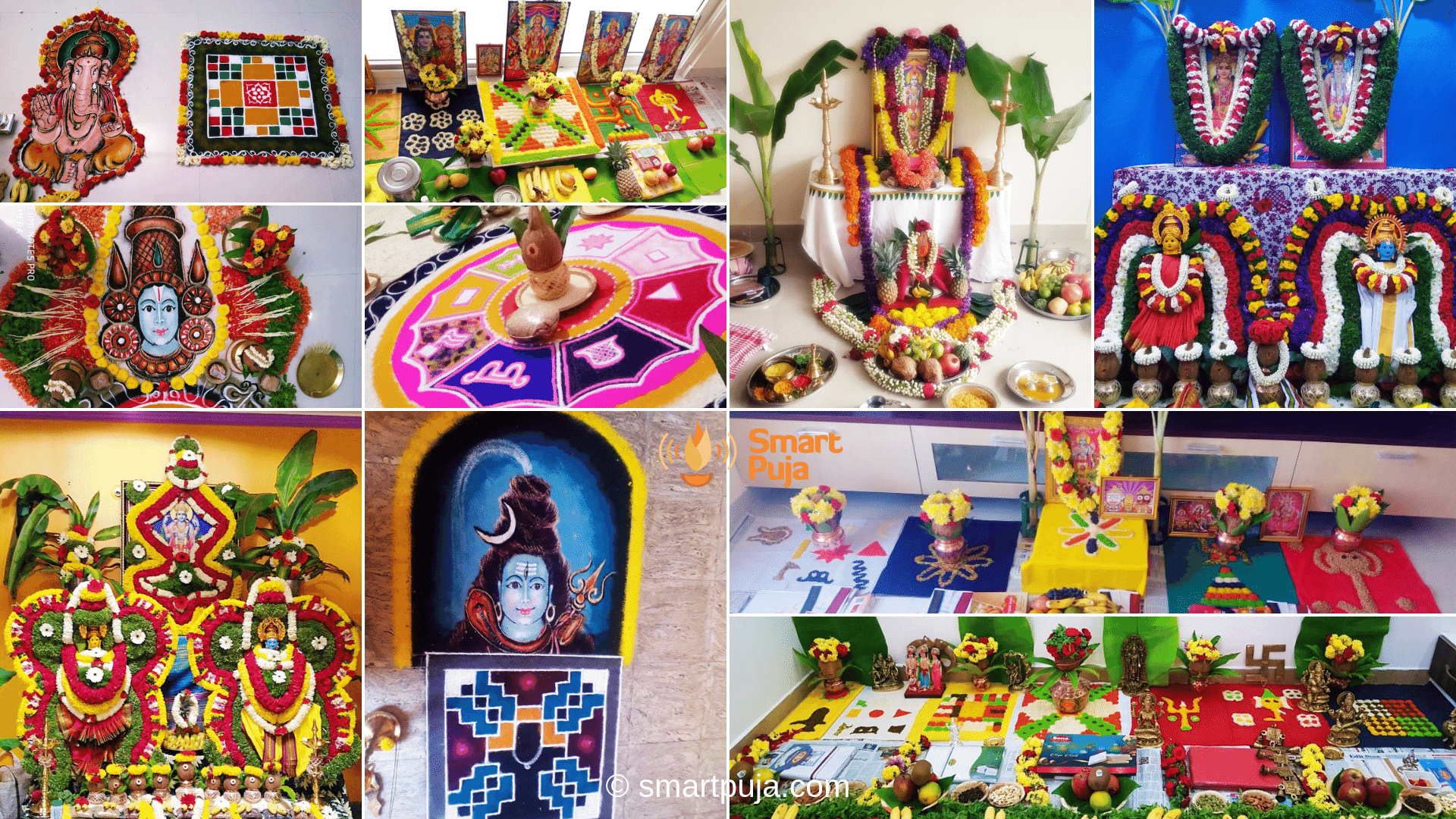 How It Works –

SmartPuja is an online digital platform providing Sacred, Hassle-free Puja Services. Our one stop solution encompasses every aspect of Hindu religious ceremonies.  We provide the best Puja experience with Verified, Experienced Pandits and Purohits. Be it for your Home or Office, you can now book the best Pandit in Bangalore and Purohits in Bangalore at the click of a button!
Book only Verified and Experienced Pandits / Purohits for Hindi, Kannada, Telugu, Tamil, Bengali, Odia, Bihari, Marathi, Marwadi, Malayalam, Konkani, Tulu, Maithili, Kumaoni, Gujarati and English languages.
Here's how it works. Book a Pandit on www.smartpuja.com by entering your details with Puja name and language selection. Now you're all set! From here on SmartPuja team makes all the required arrangements. Right from assigning the right Pandit Ji, to sharing the auspicious muhurats, to sending all required Puja items and materials including Flowers, Leaves and other items; we take care of it all. So it's your time to sit back and relax wherein you and your family experience the wonders of this unique service and blessings of the Lord. You can also book this service over phone at 080-61160400 or WhatsApp @ 8884443240 or through email (namaste@smartpuja.com).
From the booking till the completion of the Puja, SmartPuja ensures a Hassle – Free ceremony. All this without burning a hole in your pocket or having you run pillar to post to accomplish your needs! And in case of an unlisted Puja, just call us up and we make it happen. Just for you!  So what are you waiting for? Book now, be blessed!

SmartPuja Advantage – 
Knowledge & Experience
We've tied up with well qualified, knowledgeable, passionate and experienced Pandits who perform Pujas keeping in mind the purpose and significance ensuring that you get a satisfying and divine Puja experience.
Language, Customs & Rituals
Our Pandits perform Puja after consulting with you and as per your community, language and region specifications. We ensure that you receive the best Puja experience performed with relevant customs & rituals.
Hassle Free & Satisfying
We take care of the entire process , right from booking and assigning the right Pandit, with best Muhurat and Puja Samagri. Now all you need to do it to sit back and relax while we work and ensure that your Puja experience is Hassle-Free and performed to your satisfaction.
---