Ganesha Chaturthi Puja –
Ganesha Chaturthi also known as Vinayaka Chaturthi, is a grand festival that reveres Lord Ganesha. It starts on the fourth day of Hindu lunar calendar month Bhadrapada. The festival is marked with installation of Ganesha idols in homes, or publicly on elaborate pandals. Lord Ganesha is the remover of all the obstacles and negative energies. Benefits of Ganesha Chaturthi Puja include dissolution of obstacles, bringing good fortune in one's personal and professional life and purification of the place and minds of the devotees.
SmartPuja provides customers will end to end Hassle-Free Puja services. For Ganesha Chaturthi Puja, we'll send an experienced Pandit / Purohit from our team based on your language preference. Puja is performed with proper Vedic rituals. We'll also send all Puja items, materials with basic quantity of flowers, leaves etc for the ceremony. From your side, you need to keep the Prasad items (sweets, fruits, Panchmarit) ready. You'll also bring the Lord's idol and may keep extra flowers for decoration.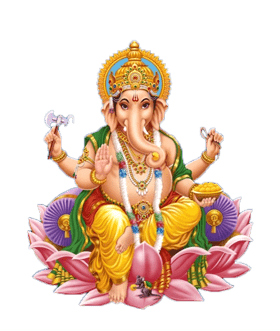 Ganesha Chaturthi Puja :
The sthapana Puja rituals include –
Ganapati Puja, Maha Sankalp, Punyahavachan, Kalash Sthapana, Shodashopachar Rituals, Panchamrit, Abhishek, Mahamangal Aarti, Aashirvachan, Prasad Vitran etc.
Duration : 45 mins – 60 mins
Price : Rs. 3500/- all inclusive.  This includes Purohit's dakshina, Puja items and Samagri and travel expense.
With Havan / Homa, total fee is Rs 5100/- all inclusive.
Ganesha Chaturthi Puja with Visarjan Puja :
Ganesha Visarjan Puja is performed on the final day. This Puja also takes around 45 minutes. Total Price of Ganesha Chaturthi Sthapana Puja with Visarjan Puja is Rs 6000/- all inclusive. 
Please click on the link below to book this Auspicious In-person Puja –
You may also book the Puja on call or through WhatsApp at 9036050108. Please feel free to call us for any queries
SmartPuja has a team of Qualified, Knowledgeable and Experienced Pandits who perform Pujas as per your community, language and region specifications. We take care of the entire process, right from booking and assigning the right Pandit, with best Muhurat, Puja Items, Puja Samagri, Flowers etc. All you need to do is to book the service, sit back and relax while we work on ensuring that you get a satisfying and divine Puja experience.
---