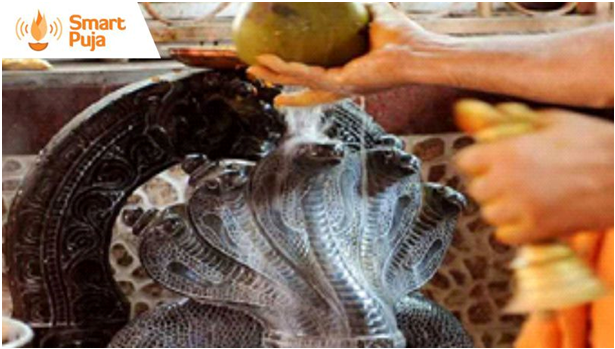 Nag Panchami is a Hindu festival celebrated all over India, the devotees worship NagDevta (Snake God). As per Hindu calendar the festival is observed on the fifth day of the first half of the Lunar month of Shravan (July/August). The followers believe that Nag Devta can be pleased by worshiping the snakes as they are believed to be the symbol of Nag Devta.
In the Vedas there are mentions of the honor of many serpent gods, but on the day of Nag Panchami, pujas are offered to some specific serpent gods, such as Ananta, Vasuki, Shesha, Padma, Kambala, Karkotaka, Ashvatara, Dhristarashtra, Shankhapala, Kaliya, Takshaka and Pingala.
Nag indicates snakes and Panchami indicates the fifth day, thus, serpents are worshiped on this day with milk, rice, sweets, fruits, flowers and lamps. There are special mantras which are chanted during the Puja. Snakes are worshiped particularly this month to provide protection for the family of the devotees and for everyone else,as snakes become a threat for humans during this period of the year. They are seen to leave their burrows as raindrops get stored there, thus they start searching for new shelters, and are likely to bite humans.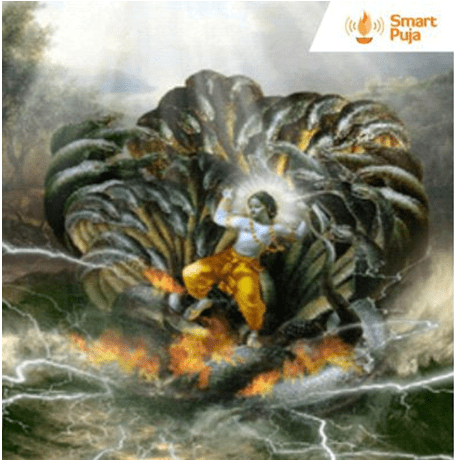 It is mentioned in the Hindu scriptures that Lord Krishna, had protected human lives from the danger of Kaliya, the dangerous snake. There is a story that Lord Krishna was playing by the riverside of Yamunaand fell down in the river, the snake Kaliya attacked Lord Krishna being unaware that He was not an ordinary child, when Kaliya realized he apologized, then Lord Krishna spared him and took a promise from him to not harm or kill humans. Nag Panchmi is also believed to be celebrated as the winning of Lord Krishna over Kaliya, the most grievous snake.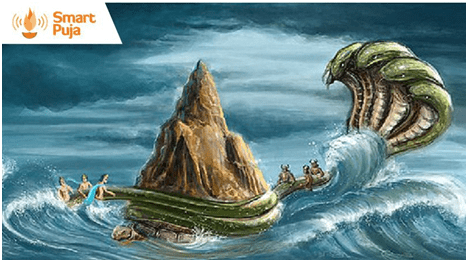 There is another belief that during Samudra Manthan(churning of the ocean),Lord Shiva drank all the toxicant which was produced during the churning of the sea. During the method some drops of the toxicant fell on the Earth's surface which were drank by snakes. Devotees worship serpents to be saved from the threats of snakes.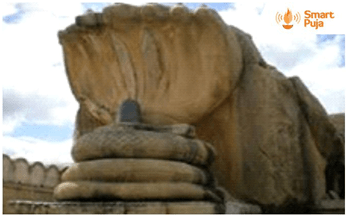 The fact that snake decorates the neck of Lord Shiva has many spiritual importance. The three coils around the Lord Shiva's neck shows the past, present and the future. It also means that the Shakti/ kundalini power dances around Shiva, but Shiva the universal remains still. A five hooded snake that coils the Shivlingam (symbol) shows that the apex and defense of the yin and yang energies; the union of the worldly and the spirituality.
Book a Pandit for Satyanarayan Puja on this Auspicious Day
---