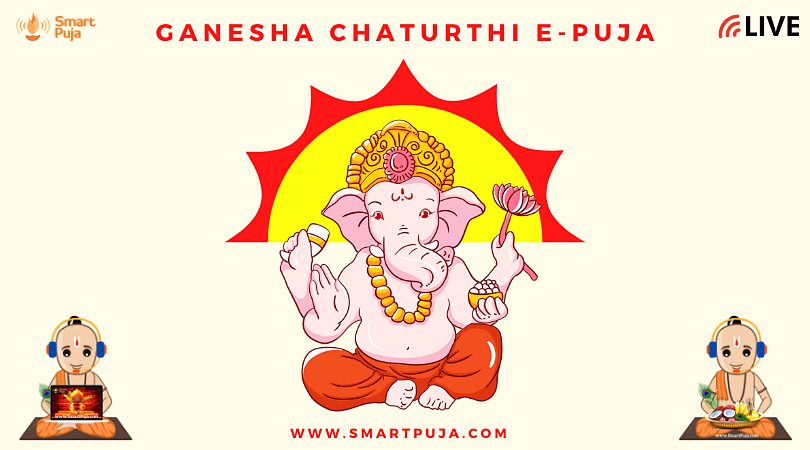 Celebrate Ganesha Chaturthi Puja authentically, with an experienced Pandit Ji LIVE Online!
Are you wondering how to perform Ganesha Chaturthi Puja this year safely at home? Wouldn't it be great if you could still perform a Vedic ceremony without any outside exposure? Well, look no further as we got you covered! We may have been living in a state of lockdown and curtailed movement, but our prayers don't have to be. This Ganesha Chaturthi, SmartPuja is organizing Ganesha Chaturthi E-Puja ceremony that ensures you celebrate this vibrant festival with your family, from the safety of your home.
Ganesha Chaturthi E-Puja

Ganesha Chaturthi also known as Vinayaka Chaturthi, is a grand festival that reveres Lord Ganesha. It starts on the fourth day of Hindu lunar calendar month Bhadrapada. The festival is marked with installation of Ganesha idols in homes, or publicly on elaborate pandals. Lord Ganesha is the remover of all the obstacles and negative energies. Benefits of Ganesha Chaturthi Puja include dissolution of obstacles, bringing good fortune in one's personal and professional life and purification of the place and minds of the devotees.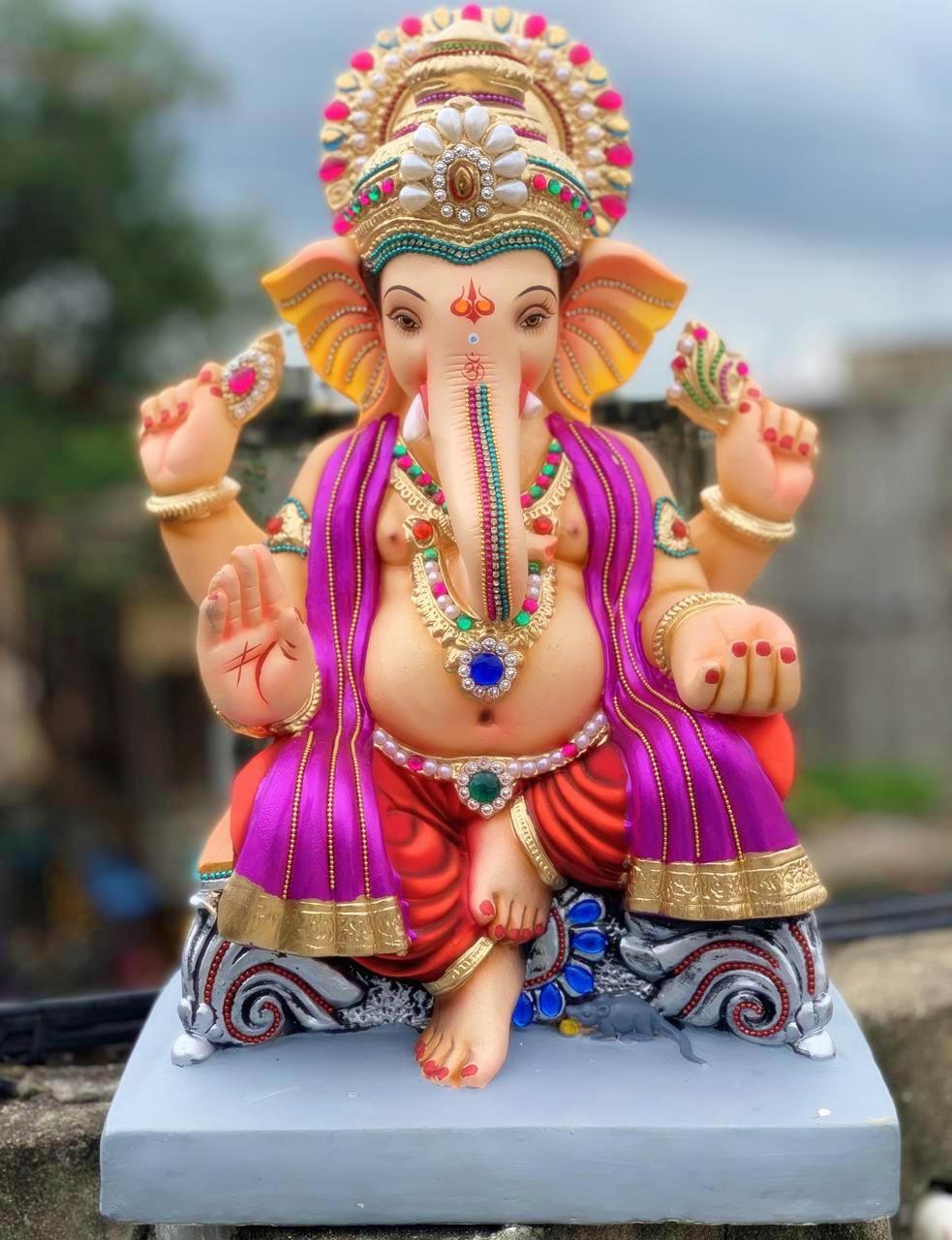 Puja Rituals :
The sthapana Puja rituals include –
Ganapati Puja,
Maha Sankalp,
Punyahavachan,
Kalash Sthapana,
Shodashopachar Rituals,
Panchamrit Abhishek,
Mahamangal Aarti,
Aashirvachan,
Prasad Vitran etc.
Duration : 45 mins – 60 mins.
Total price is Rs 2100/- all inclusive. This includes dakshina and streaming charges.
This Puja is meticulously performed as per Vedic rituals. You will initiate Puja Sankalp, perform the rituals at your home, and chant the shlokas and mantras along with the Purohit. We'll share a checklist of Puja items and Puja Samagri that you'll need to keep ready at your end. This includes Flowers, Leaves, Sweets, Fruits and Panchamrit along with God's Idol. You may decorate the Puja setup area in advance based on your preference.
Puja Time –
Puja will be performed on 22nd August 2020 at 11 AM IST (Madhyahna Ganesha Puja Muhurat)
NOTE:
– The Puja will be performed LIVE with Online Video Streaming. This session is broadcasted live for registered users only (limited seats).
– All registered users will be sent an exclusive link for the session, on a first come first served basis.
– The Puja registration is one per family, and all family members can participate in the Puja together with it.
Please click on the link below to Register for this Auspicious Puja

Call us or WhatsApp on +91 903 605 0108 for more details.
Vedic E-Puja Ceremony| One-Stop solution | Truly Hassle-Free

---